Everything You Need to Know About WordPress Updates
"My website's gone!" or "If your website isn't up-to-date it'll get hacked". Hands up if you've heard one of these before 🙋‍♀️
If you're DIYing your WordPress updates, and crossing your fingers before hitting that blue update button, hoping nothing will crash, then this is the article for you.
I'm going to take you through a basic step-by-step guide on how to update your website, but first, let's start with a bit of a disclaimer.
Sometimes things go wrong. Plugins don't play well together, an update gets stuck, you need to increase your memory limits or [insert endless list of reasons why a WP site might crash].
This guide doesn't cover everything. It's not about troubleshooting, and it's been written for those that aren't super techie. But it's a guide that should work most of the time if you've got a decently optimised site.
It also covers things like taking a backup and updating in stages so if anything goes wrong, you can identify the most likely cause of the issue. If you end up with some sort of error or your site going offline, then your best bet is to reach out to a developer (or Google it if you're really trying to DIY). If you'd like my help troubleshooting, you can get in touch here.
Let's get into it:
Set-up a staging site
Possibly an unpopular opinion, but in my mind this is an optional step. There is more work required to test your updates on a staging site. If you've got a small website that's not going to lose you money if it goes down for a little while then honestly, you probably don't need to bother with this.
On the flip side, if you've got an eCommerce site that's getting multiple orders per day, then, sorry, but you should really set one up. If you're with a decent hosting company (I like Cloudways*) then they'll likely have a nice one-click staging option for you. Otherwise, check out WP Staging but backup your website first.
Take a back up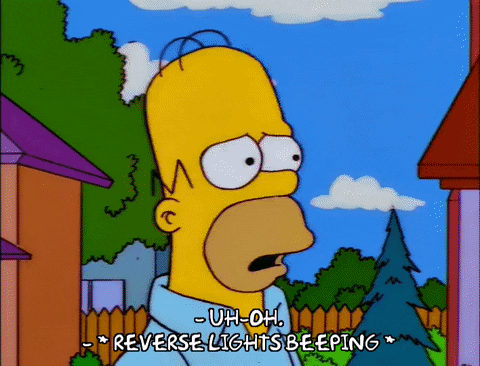 This is 100% non-negotiable. PLEASE back up your website. Remember when I said that things can go wrong? I'm pretty sure you 1000000x your chances of something going wrong if you don't have a backup.
Hopefully, you've got a backup solution in place (that's taking backups regularly for you and saving them somewhere that isn't your website server). If not, now's the time!
For a free, monthly back up service, I like ManageWP. Technically, it's a service for managing multiple websites, but it'll work for anyone. You set up an account on their site, add a WP plugin to your site and you're pretty much good to go. They've also got affordable pay-as-you-go options if you want more frequent backups (eComm website owners, you should be backing up at least daily).
Figure out what's safe to update
No, you shouldn't just hit "Update All". And this may sound strange, but you likely don't actually want to update all your plugins?
Plugins get updated all. the. time. And it's basically impossible for plugin developers to test their plugin with every other one to make sure there are no conflicts. Which means that when there's a new release, there will most likely be bugs in it.
This is why you want to apply my logic of "let other people's websites break". In a nutshell, you want to skip the first release of ANY major updates. Let someone else find the issues, while you just wait for them to be fixed. It significantly reduces the chance of your website breaking.
But Kat, how do I know if it's a major update? It's all in the release number. To make this as simple as possible for you, lets take an example:
Here's Yoast:
So it's version 15.2.1 - this is a minor release. 15.0.0 would be a major release. 15.2.0 would be somewhere between the two (exact details will vary by plugin).
If it's a major release, I want you to make a note that this is a plugin that you will not be updating. The one exception to this is if you click the "View details" - to the right of the version number, and it says anything about security updates in the latest version (that major update). Then you should chance it because a plugin conflict is better than a hacked website.
Start updating your plugins and theme
It's important that you do this BEFORE the next step (updating WP). Sometimes WP updates result in plugin developers needing to make a few changes - by updating the plugins first, you're making sure that you have these changes.
You want to go through and update your theme and each plugin one at a time. In between each update you're going to go to your website, clear the cache, and make sure everything's looking okay.
This way, if there is an issue, you'll know which plugin is likely causing the problem (and it doesn't add that much extra time to the process).
Update WordPress
We're nearly done! If there's an outstanding WordPress update, provided it's not a major version, you can go ahead and update that now.
Test. Test. Test.
If you follow me on Instagram then you'll know that I'm constantly going on about testing stuff. After any updates you should test your entire website.
Here's a mini checklist. You also want to go through and check that each page (or at least type of page) is looking okay. And yes, this includes checking it on mobile and if possible in a couple of different browsers (including Safari - because if it's broken anywhere? It'll be Safari 🍎)
Anddddd You're Done!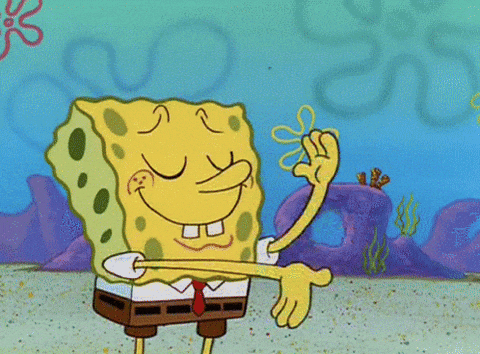 That wasn't too bad right?
Let's answer some FAQs
How often should I update my website?
Unless you're aware of security issues, I'd recommend updating once a month. I find it's a good balance between having a bunch of super out of date plugins and letting updates take over your life.
XYZ said that not updating my plugins will mean my site gets hacked, you're telling me not to update some of them!?!
Firstly, if you are aware of security problems in a plugin version you should 100% update. Otherwise, this simply isn't true (unless your website is crazy out of date). In fact, you're probably putting your website more at risk by installing an update where security issues potentially haven't been identified yet.
It still sounds too hard 🙁
Get in touch if you'd like your WordPress maintenance taken care of for you, I can be reached here 🙂
TLDR; WordPress updates summary
If you take one message away from this, it should be that you should take a backup before doing anything. Like before you even think about updating.
But to summarise, take a backup (sorry, I had to say it again ?), update your plugins and theme first, updating ONE plugin at a time and then update WordPress.
Got any questions? Pop them in the Build Your Website, Build Your Business Facebook group.
Enjoy the post? Pin it for later!
Please note, a (*) denotes an affiliate link. I only recommend products/services that I've used personally and genuinely found useful/enjoyed.
Falling Into The Trap of "Adding Value"
If you've been in the content marketing game at all, chances are you've heard the advice of making sure you "add value" more than once. …
Shopify Site Speed: Here's What You Need To Know
The longer your website takes to load, the more likely people are to abandon it. Improving your Shopify site speed creates a better shopping experience, …
I work with eCommerce business owners to build and improve their online stores. You can find out more about me here.